... and what do those little green, yellow, and red dots mean?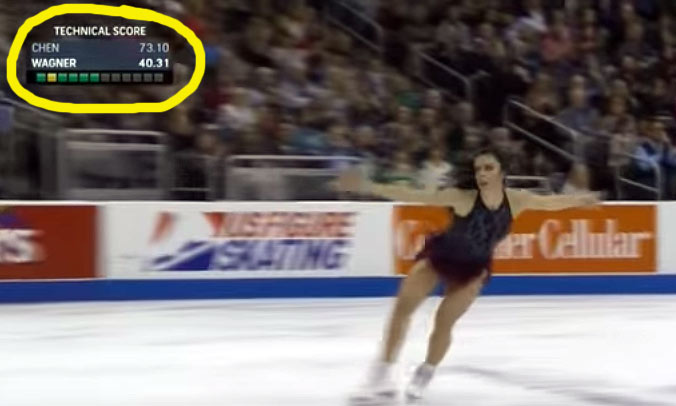 If you've watched a figure skating competition over the last few years you've noticed a scorebox in the upper left hand corner of your screen with the current leader technical score, beneath it a running technical score for the current skater, and a series of dots underneath that change from gray to either green, red, or yellow.
Each of those gray dots represent an "element" the skater is planning to do in their program, as they complete that element the dot turns either green, red, or yellow. Green means the element was completed with a positive grade of execution, red means it was completed with a negative grade of execution, and yellow means it is under review by the technical panel. Once an element that is under review is reviewed it will either become green or red.